New Boilers and Custom Built Boiler Rooms
Hamilton Boiler Works provides complete boiler and boiler room installations. In addition, we offer site startup and 30 day free service for all new boilers sold in Ontario.
We specialize in the fabrication of custom built boiler rooms, built to each customers' individual needs and preferences.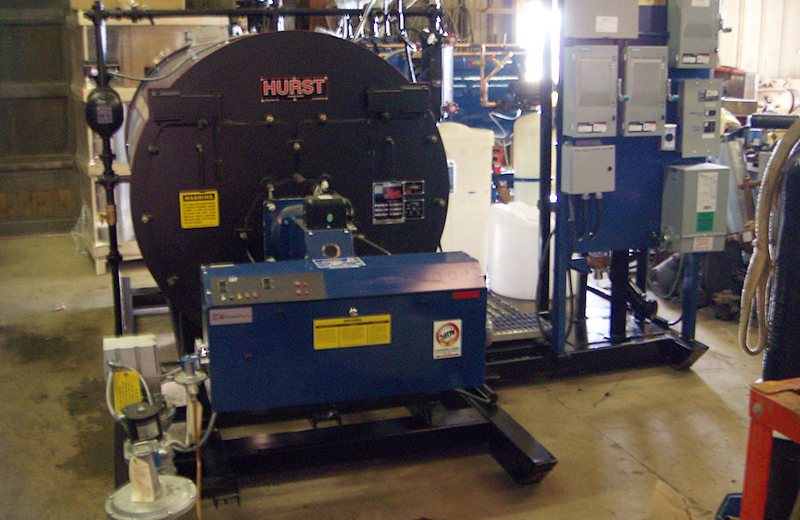 Skid and Trailer Mounted Packages
Hamilton Boiler Works can fabricate skid mounted and trailer mounted boiler packages that can include all the equipment of a boiler room on once convenient, easy to move skid or trailer.
The picture within illustrates a custom built 50 Horsepower boiler skid and feed water/chemical treatment skid. This unit will be operating in an oil field, providing portable steam, while reducing the harm from untreated water sources.